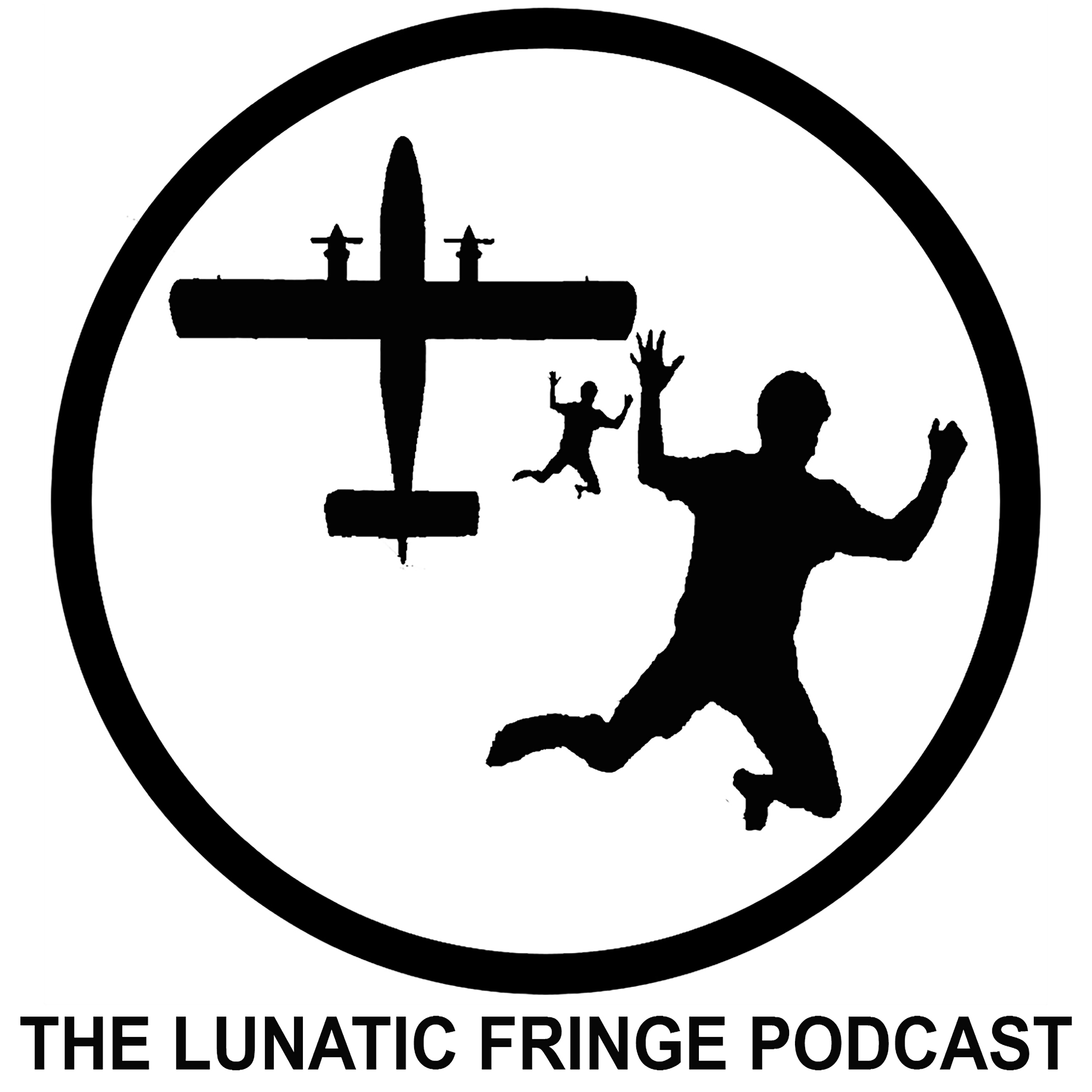 The Freakin' Pilot from Blue Skies Mag talks to some of the worlds premiere as well as unknown skydivers and extreme air sports athletes to get their take on living life to the fullest, their paths to the Lunatic Fringe and how they fit into the mainstream world while living life on the dark side.It's as much if not more about why we skydive, parachute and BASE jump as how, and it's endlessly entertaining to climb inside the minds of those living a life less ordinary.
Episodes
Sunday Apr 10, 2022
Sunday Apr 10, 2022
Back before the hanger. Back before the smiley face that greeted every jumper and spectator. Back before The Tiki Bar, the swoop pond, the back deck or the Maxi Pad in the ghetto, there was a little dropzone in the middle of nowhere New Jersey called CrossKeys started by a guy named John. As far as CK people go, Bert Navarrete and just a handful of others are about as OG as you can get. Having been there for everything from Johny 9-Lives street skiing up the runway dragged behind a car, to the "Peanut Butter" incident, to the "unofficial" world record tandem day, to Monkey Claw Freefly antics and literally countless other wonderfully crazy, exciting, over the top and sometimes tragic events, Bert was either deep in the mix, or at least witness to it all. Taking time away from his "real life" in finance, he sits down in the studio to share just a small handful of the stories that epitomize exactly why we are the Lunatic Fringe, and why he is truly a lifelong member.
There also happens to be In attendance a bit of a mystery man who refuses to acknowledge the microphone will not .speak, and demands to remain Anonymous. We've dubbed him The Quiet Guy" during the podcast, 
We have decided the first five people that can correctly identify this mystery man who will not speak gets a free signed copy of the new Lunatic Fringe Book sent straight to their home!  So after listening to the podcast if you think you know who quiet guy is, just send us your guess to the Lunatic Fringe Podcast page on Facebook. And score a really fun read!